Renowned Speakers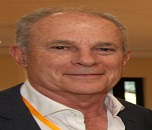 Agustin J Coluses
Linde Center for Global Environmental Science USA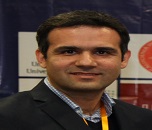 Babak Farjad
University of Calgary Canada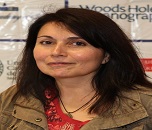 Carolina Martinez
Pontifical Catholic University of Chile Chile
Cheng Heqin
East China Normal University China
Recommended Global Toxicology Webinars & Conferences
Asia Pacific & Middle East
Green Chemistry-2022
About Conference
As a representative of 41th Annual Green Chemistry Summit we are pleased to welcome you to the conference scheduled on August 25-26, 2022, 2022 in Singapore city, Singapore which is an outstanding assembly for the worldwide prominent professionals in the field of Environmental Science where Administrators, Scientists, Professors, Researchers, Students and Delegates are about to share their research work and accepting newly emerging developments in the conference areas.
GREEN CHEMISTRY-2022 is an International platform to study about the timely detection as well as dealing based on Professional standards, and intense research to complete precautions for whole Green Chemistry issues. The conference contains significant international experts in Environmental Health specialists, researchers and general practitioners, Students, Delegates and professors form all over the world to our Conference with the theme "Environmental Education in a Time of Green Chemistry ". Conference will be featuring oral presentations, picture presentations, keynote discussions, workspaces and many more.
The conference will concentrate on Environmental sciences, Environmental Diseases, Climate change and infectious diseases, Global warming, Environmental Epidemiology, Rehabilitation of Environment, Climate change and food, Pollution study, Environmental hazards, Ecology conservation, Ecological development, Air quality and atmospheric pollution, Biological properties of chemicals, Environmental health and toxicology, Ecological risk and assessment management.
Who can attend?
GREEN CHEMISTRY-2022 brings together individuals who have an interest and awareness in different fields of Environmental Sciences like Global warming, Environmental pollution, Environmental toxicology, Pollution research, Environmental hazards, Environmental economics, Biodiversity, Health care management, Environmental health and toxicology, Ecology conservation, Doctors & Experts in Environmental health, biologists, ecologists, biochemists, Researchers, students and delegates. It is a medium to discover topics of mutual concern as well as exchange knowledge, share suggestions, thoughts, and make solutions.
Why to attend?
GREEN CHEMISTRY-2022 is one of the world's prominent Environmental science conferences to bring together all the participants to exchange about state of the Research and Technologies and to bring discoveries of Environmental Health issues. Attending International conference is being the Professional Growth and to get the current state of research and the challenges to future discovery.
Conferences are for an individual who, with out travelling, desires to remember their experimental education. They are interactive offerings that suggest case-primarily based thorough presentations, online reviews, and stay conversations with significant opinion leaders that consist of beneficial recommendation in your normal technical practice.
Sessions & Tracks
Track 1: Green Chemistry and Technology
Green chemistry is the invention, design and application of chemical products and processes to reduce or eliminate the use and generation of hazardous substances for workers and consumers. Green chemistry has been immensely successful in devising ways to reduce pollution through efficiency. Chemicals that pose less risk to human health and the environment are less toxic to organisms. Green technology reuses, manages and recycles waste. Green technology is used for waste management waste incineration,etc.

Track 2: Green Technologies and Food Production
Green technologies include ionizing and ultraviolet radiation, high hydrostatic pressure and pressurized carbon dioxide. The application of green technology in food technology not only imparts environmentally friendly practices, but also produces healthy and nutritious products. There are several technologies previously applied for non-food purposes which can now also be used for food processing, such as liquid or supercritical carbon dioxide, ultrasonic waves, pulsed electric field.
Track 3: Green Chemical Engineering
Green engineering is explained as the design, marketing and use of feasible and economical processes and products while minimizing the generation of source pollution and risks to human health and the environment. The most obvious application of green engineering is environmental impact. Green technology helps reduce emissions, conserve water, reduce waste and use less energy than conventional technology.
Track 4: Green Polymer Chemistry
Green Polymer Chemistry is an addition of Green Chemistry to Polymer Science and Engineering. Evolution in this field have been stimulated by health and environmental concerns, interest in sustainability, desire to decrease the dependence on petroleum, and opportunities to design and produce green products and processes. Most advances include new uses of bio based feedstock, green reactions, green processing methodologies, and green polymeric products.
Track 5: Environmental Green Chemistry
Green chemicals degrade into harmless products or are recovered for later use. Plants and animals are less tolerant of damage from toxic chemicals in the environment. Lower potential for global warming, ozone depletion and smog formation and less chemical disruption of ecosystems. Pollution prevention means the elimination or reduction of the quantity and toxicity of potentially harmful substances at their sources, before their production, treatment, off-site recycling or disposal.
Track 6: Waste to Energy
Waste to Energy is the process of creating energy in the form of electricity and heat from the processing of waste into a fuel source. The waste (fuel) is burned, releasing heat. The heat turns water into steam in a boiler and high-pressure steam turns the blades of a turbine generator to produce electricity. An air pollution control system eliminates pollutants from the combustion gas before it is released through a smoke stack. WtE facilities typically reduce waste volumes by 90%.
Track 7: Renewable Energy – Conversion and Storage
Renewable Energy is the energy which is collected from renewable resources is naturally replenished on a human timescale. It also includes sources like sunlight, wind, rain, tides, waves, and geothermal heat. In renewable energy sources, wind to electrical, biogas to electrical, biogas to thermal, chemical to electrical, and potential energy of water to electrical. Renewable energy storage batteries are applied in alternative electricity generating systems, which allow energy to be stored.
Track 8: Climate Change and Global Warming
Climate change refers to the endless variations in temperatures and weather patterns. Earth caused by increased emissions of greenhouse gases. Climate change encompasses global warming but refers to the consequences of this change in the Earth's overall temperature. This brings many risks to human beings and all other life forms on Earth. Global warming refers to the increase in global temperatures due primarily to increased concentrations of greenhouse gases in the atmosphere.
Track 9: Analytical Methods in Green Chemistry
Green Analytical Chemistry is the design and development of analytical procedures to determine certain compounds in a given sample that generate less hazardous substances, involving atom economy and energy efficiency. Eliminate the use of hazardous chemical reagents or solvents. Chemistry is an important tool for confirming the green result of a chemical or technology and on the other hand chemical analysis methods need solvents, reagents, energy, and they generate waste.
Track 10: Photochemistry and Photo catalysis
Photochemistry is the study of chemical reactions, isomerization's and physical behavior that can occur under the influence of visible or ultraviolet light. Photochemistry is the use of light for chemical reactions and is common in food processing. Photo catalysis is a type of catalysis that results in the change in the rate of Photoreaction Photo catalysis is a very versatile and efficient process that can be adapted for use in many disinfection applications in air and water matrices.
Track 11: Environmental Chemistry & Engineering
The study of natural and biochemical phenomena of nature, especially impacted by human activities, is known as environmental chemistry. It should not be confused with green chemistry, which seeks to reduce potential pollution at source. It includes the study of heavy metal contamination of land by industry. And also the leaching of nutrients from agricultural land into waterways, which can lead to algal blooms and eutrophication
Track 12: Environmental Hazards
An environmental hazard is a condition, progression, or state that critically affects the environment. Environmental hazards marked as physical or chemical pollution of air, water and soil. Environmental hazards can cause considerable harm to humans and the physical environment. Design the exhibition, by not consuming dangerous elements, If this does not prevent exposure entirely, then prevent or minimize the emission of the substances into the air.
Track 13: Environmental Epidemiology
Environmental epidemiology isoneofthemost significant outfitusedin environmental management choice making owed to its ability to assess and monitor environmental hazards in different situations and quantify their health impact on the population at threat. Environmental epidemiologists study health effects with known or suspected bonds to environmental contaminants. They study developmental delays, neurological disorders, cardio-pulmonary diseases, and further health effects in people of all ages.
Track 14: Environmental Health's and Safety
Environment Security is an order and a notoriety title that reviews and updates pragmatic aspects of natural insurance and well-being at work. From a natural perspective, it's about finding a logical way to manage production with green guidelines, such as monitoring waste. Organization From a wellness and safety perspective, this involves trying efforts and systems to recognize hazards in the work environment and reduce accidents and exposure to hazardous circumstances and substances.
Track 15: Greenhouse Gases
Greenhouse gases that cause the greenhouse effect. The main greenhouse gas is carbon dioxide. The Earth's atmosphere is made up of many different types of gases, each of which has a different impact on the greenhouse effect. The most important greenhouse gases are water vapor, carbon dioxide, methane, and nitrous oxide and fluorinated gases. Therefore, greenhouse gases are just atmospheric gases that trap heat in the atmosphere. This trapped heat creates a greenhouse effect, which contributes to climate change.
Target Audience
Target Audience
· Scientists
· Young Research Fellows
· Research Scholars
· Residents, Fellows & Post Docs
· Students
· Agro, Bio, Chemical, Medical, Pharma, Technology Companies
· Business Executives & Directors
· Chemistry Associations
· Advertising Agency Executives
· Industry Professionals
Market Analysis
The expanding demand for greener products, the growing need for cost-effective processing, cheaper feedstock, and new product avenues are driving the commercialization of other chemical products. Today, green chemicals are playing a notable role, as they are designed to reduce or eliminate the use or generation of hazardous substances. The COVID-19 outbreak has stopped the production process of green chemicals as various organic chemical manufacturers have been shut down. Due to this circumstance, the growth of green chemicals is getting constraint. The global green chemicals market was valued at USD 90.5 billion in 2020 and is expected to surpass an estimated USD 165 billion by 2027, expanding at a CAGR of nearly 8.4% during the forecast period, 2020 – 2027. The marketplace for Green Chemistry is about to outpace the general global chemical market during the present decade. Companies are reducing their use and generation of hazardous substances, creating safer products and lowering the impact of processes on human health and the environment.
Scope and Importance
GREEN CHEMISTRY-2022 aims to discover advances in Environmental Health and study about the initial exposure of Environmental Health issues, and intense research to complete cure for entire Green Chemistry-2022. The Conference is to provide a platform to academicians and practitioners from various disciplines to discuss and deliberate on social change that is covered by innovation and knowledge.
Participation Benefits
41th Annual Green Chemistry Summit




August 25-26, 2022




Singapore City, Singapore
Benefits of Participation for Speaker
Benefits of Participation for Delegate
Benefit of Participation for Sponsor
Benefit of Association for Collaborators
To Collaborate Scientific Professionals around the World
Conference Date August 25-26, 2022
For Sponsors & Exhibitors
Supported By
All accepted abstracts will be published in respective Conference Series LLC LTD International Journals.
Abstracts will be provided with Digital Object Identifier by